Meet Our Team
Teamwork is central to everything we do. Our team of specialists and professionals are skilled and experienced in prosthodontic dentistry. We also collaborate with a large community of dental and medical specialists on advanced treatments to provide you with the most comprehensive care possible.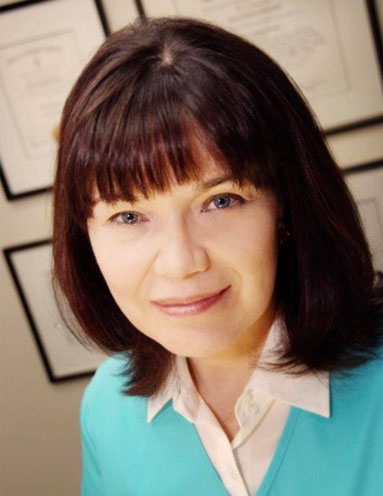 Dr. Yvonna Hrabowsky, Certified Prosthodontist
Dr. Yvonna is the founder of Niagara Prosthodontics. She holds degrees in chemistry and science education and studied dentistry at Emory University in Atlanta, Georgia, where she received a Woodruff Fellowship. At Emory, she also earned her Doctorate in Dental Surgery and a Prosthodontic Specialty Certificate. After graduating, she returned home to Niagara to grow her practice. As an experienced professional, she has seen the long term health benefits to patients when their needs are thoroughly assessed, planned, and treated, with appropriate followup visits.
Her extensive educational background includes training in Osteopathy from the University of Michigan, Advanced Lightweight Functional Appliances (ALFs), and residency courses in TMJ & Sleep Disorders from Dr. Steven Olmos who oversees 60+ dedicated clinics throughout the world.
A believer in collaborative care, Dr. Yvonna has built an exceptional team of health professionals to coordinate patient care between the various disciplines for an optimal prognosis.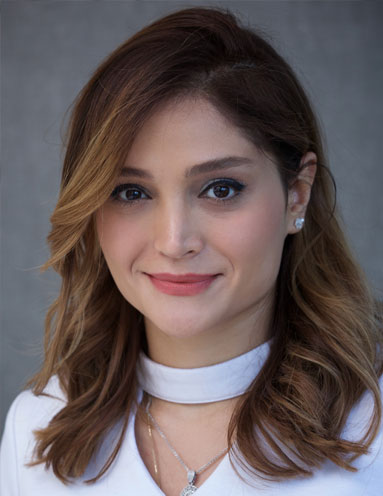 Dr. Shaya Sadeghi, Certified Prosthodontist
Dr. Shaya's international dental training and specialization gives her an understanding of a wide and diverse range of dental procedures and treatments. After receiving her dental education in Dubai and Iran, she moved to Canada, where she earned the National Dental Board of Canada certification at the University of British Columbia. She went on to complete further education and a speciality residency at the University of Toronto, where she earned a Masters degree in Dental Research. In 2019, Dr. Shaya obtained the prestigious Fellowship of the Royal College of Dentists of Canada. She continues her close ties to education and teaches dental implant surgery at U of T.
A kind and compassionate dentist, Dr. Shaya brings great experience, skill, and understanding to restoring her patients' smiles.
Team
Rose
Treatment Coordinator and Certified Dental Assistant
Carol
Certified Level II Dental Assistant
Maria
Administrative Medical Secretary
Erma
Office Manager, Human Resources
Jessica
Health and Safety, Infection Prevention (IPHC)